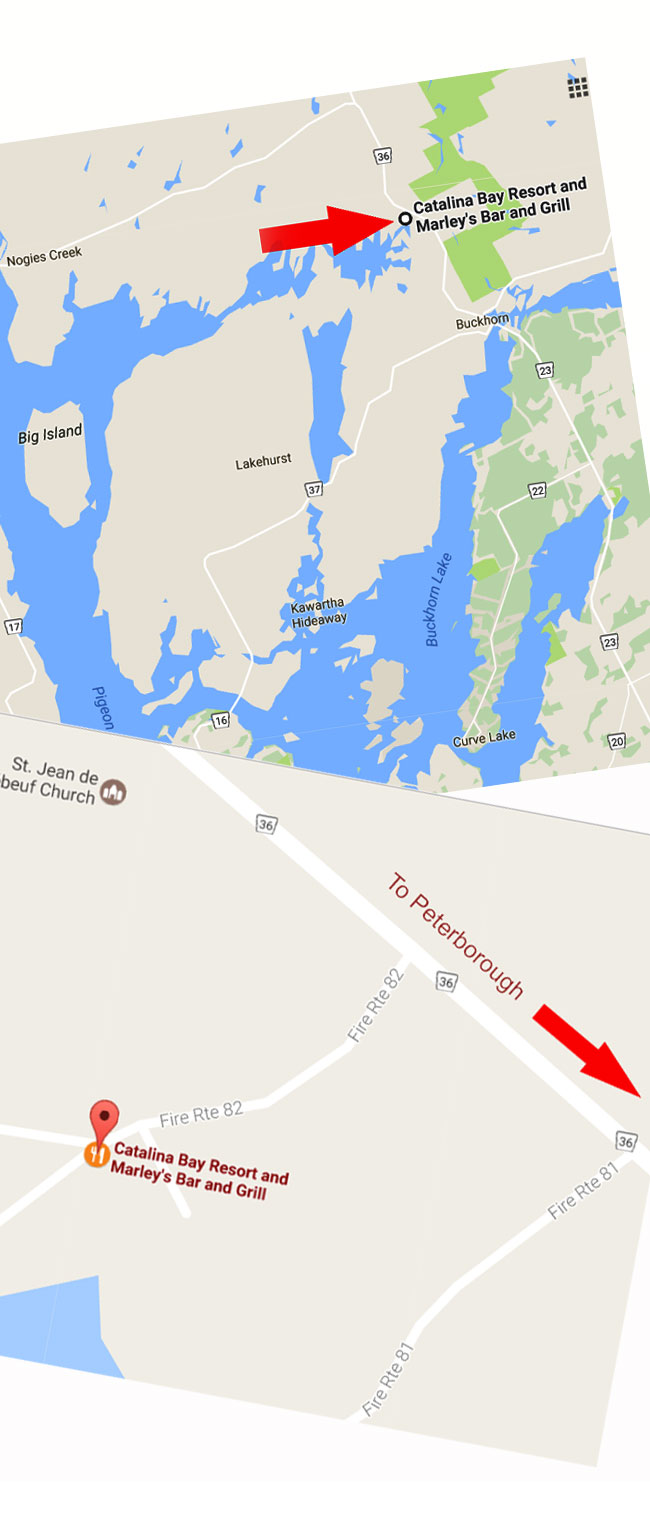 Direction to Catalina Bay Resort
Catalina Bay resort
Take HW 401E to 115/35 North
- Follow 115N to Peterborough to Television Road

- Continue straight onto Television Road

- Turn Right onto Parkhill Rd.E./County Rd 4

- Turn Left onto University Road

- Turn left onto Nassau Mills Road

- Turn right onto Water Street

- Continue onto Lakefield Rd/County Rd 29

- Turn left onto Buckhorn Rd/Peterborough County Rd 23

- Cross over bridge in Buckhorn proceed straight towards Bobcaygeon

- Continue onto Peterborough County Rd 36 for 5 km.

- Turn left onto 17 Fire Route 82B to Catalina Bay Resort
OR
NEW!
Take HW 407E to 115/35 North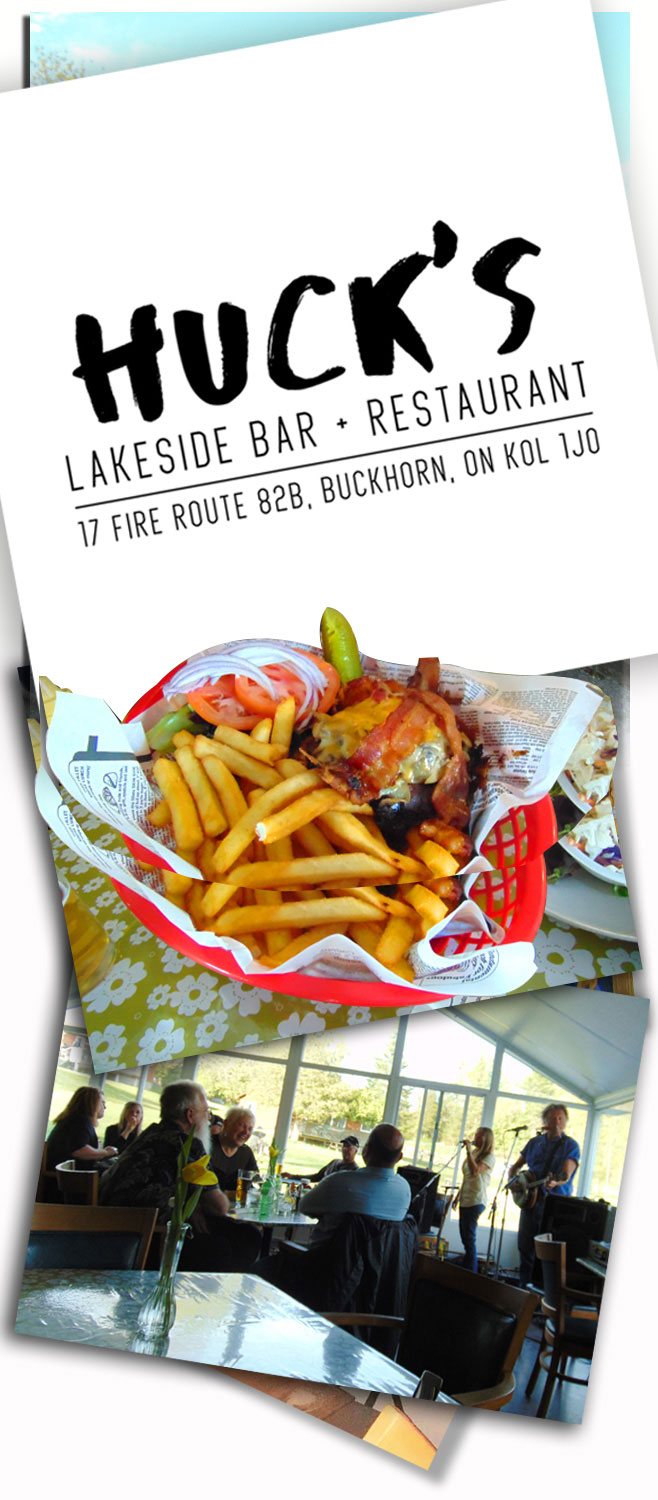 lake Side Restaurant
Catalina Bay resort
Catalina Bay Lakeside Restaurant is custom built for full service lake side dining, offering extensive lunch and dinner selections, as well as some indulgent culinary experiences for those requesting a private event.
An earth to table menu approach focusing on the freshest seasonal ingredients, coupled with unparalleled service, make for a truly unforgettable experience. At dinner, savor a diverse choice of appetizers, sustainable seafood, mouth watering steaks and chops, complimented by a well chosen wine list, craft beers and unique refreshing cocktails.